When it comes to your wedding, you get to have it whichever way works for you. Sometimes families or friends might have expectations that may not be in alignment with your vision.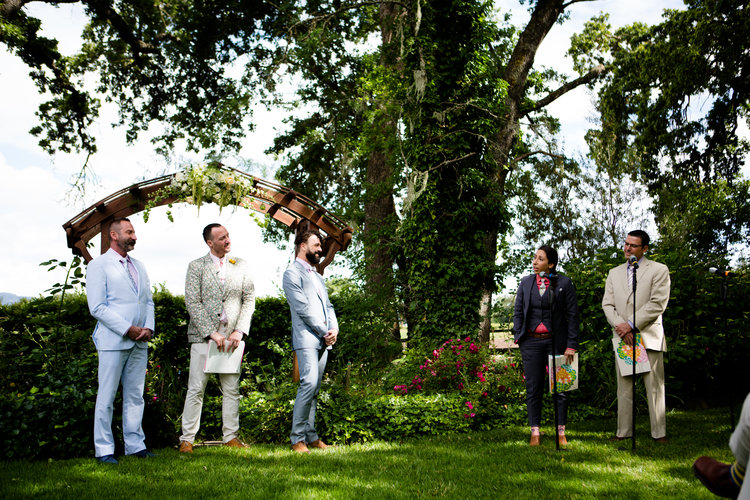 Think of an alternative that may work if you have too many that would be crushed if not asked to stand up with you at the altar. One idea is to have the Officiate be a family member or friend. Ushers are a great way to include a couple of people. Guest book attendants are another option.

Too many kids? Grouping children as they walk up the aisle helps them support each other and give the extra little ones a hand to hold onto. They can be paired up or walk in a cluster based on category. Like all the flower girls walk together....jr bridesmaids together...ring bearers.
Remember that children like to follow the leader so have about 5 ft per pair or group.