Save the Date announcements have not been around that long, but with everyone's busy schedule, it is now considered the standard proper protocol.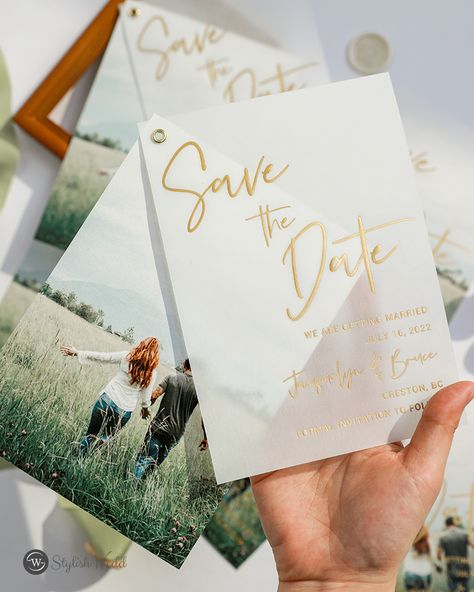 This pre-wedding invitation officially announces that you are getting married, when you are getting married, and that they are going to be invited to your wedding. You would not send out a save the date card to someone whom you do not plan to invite so make sure your guest list is up to date.
Engagement photos have become a popular "Save the Date" choice. What's fun about these cute cards is that if they have never met "the one," they can see that particular person you have chosen and admire your love for each other. Making the announcement a refrigerator magnet gives pleasure to the invited guest as they anticipate your wedding day.
Guests also appreciate the advance notice because they must plan time off from work and make travel/hotel arrangements.
Critical information on the Save the Date would include: Wedding Date, Where you are getting married, and of course- whom you are marrying.
Once your venue is booked and your date is secure, you have the components to start creating your Save the Date cards.
Adding your wedding website is helpful- even if it's not completed yet.
Choose a design that reflects your wedding theme and personal style. Whether you prefer a classic, elegant look or a more modern, whimsical design, there are countless options available. You can work with a professional graphic designer or use a template from a website such as Canva or Vistaprint.
Consider digital options. If you're looking to save money or want to be more environmentally friendly, consider sending a digital save-the-date instead of a physical card. You can use an online service such as Paperless Post or Evite to create a custom e-card that you can send via email or social media.
The "Save the Date" announcement cards should be mailed 8-12 months in advance to only those that you are for sure inviting to the wedding.
If you are interested in wedding planning by the hour, click here to learn more!